Taking on a $5 billion market: Collections Software Startup DebtCo raises €750k early-stage investment.
21 January 2022
Rijswijk based DebtCo raised €750k in early-stage investment from several investors.

Automating collections activities: DebtCo's data driven platform CollectIC, helps companies to get their unpaid invoices paid faster, waste less time on manual activities and provides a better payment experience for their clients.

Endless Use cases: Less than a year since it was launched,

CollectIC

can be used for different problems and use cases, including data cleansing and enrichment, multi-channel communications and payment services. Whilst a lot of these services already exist, CollectIC is easy to use, can operate at scale and performs faster than other collections platforms out there.

Today, the "collections software" market is worth approximately $5 billion that is anticipated to grow exponentially in the coming years.
Rotterdam, January 21, 2022: Whether for data management and tracing, providing payment solutions that consider a client's financial situation, or knowing what communication channel to use and at what time: companies need to organise millions of data points, connect and evaluate them to make the right decisions when collecting unpaid invoices - and it all needs to be done in milliseconds.
The issue many companies are facing is that ageing technologies means they cannot keep up with the demands of consumers or business clients. Knowing when to communicate and via what channel is a constant struggle, simply sending letters and making calls is a thing of the past. Providing positive digital experiences requires a platform that handles data quickly and efficiently, more importantly it is about empowering the client to take control on their own finances. [Recent research shows that self-service solutions, chatbots or virtual assistants has seen a 41% increase in usage in the past 2 years]
DebtCo was founded in late 2018 in which it set out to build an all-new collections platform that helps companies to get their unpaid invoices resolved. Together with our technology partner Finaps, we spent 2 years designing and building. Launched in April last year, CollectIC is delivering faster recovery rates and has helped us to re-establish contact on cases that are more than 5 years old, and were already handled by 2, 3 or more collection agencies.
The learning curve has been a steep one, but CollectIC is now ready to be globalised and put into the hands of all companies.
So how will this new investment be used? DebtCo will use this investment to expand CollectIC with new features. A mobile app for clients, drag and drop omni-channel communications, API connectors to payment link providers and a complete legal management system are to name just a few of the features which are already in development.
With companies needing to evolve to meet the demands of consumers and companies, CollectIC will be a self-service solution that will automate invoice through to collections processes whilst delivering a whole new digital experience.
More information will follow with regards to the next step on our journey. If you would like more information on the services DebtCo has to offer then please have contact with us and we would be happy to discuss how we can help your business.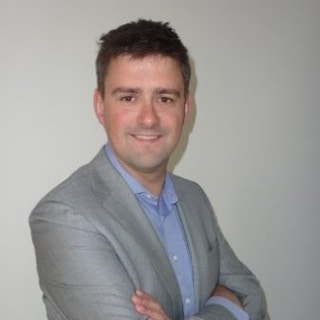 I'm an innovation keynote speaker, trendwatcher and Co-Founder of DebtCo International. A former Managing Director of Dun & Bradstreet Benelux I am on a relentless mission to help people and business drive better and faster digital experiences.